Teeth Whitening In Sydney
Effective, Proven Treatment
Philips Zoom – Get brighter teeth in just one hour!
Teeth Whitening in Sydney
Philips Zoom – Get brighter teeth in just one hour!
Teeth Whitening For a Dazzling Smile

If your tired smile is getting you down, now is the time to consider teeth whitening. Our five dental clinics provide patients with chair-side teeth whitening using Philips Zoom.
Teeth darken naturally with age, but in addition, the inclusion of lifestyle habits like smoking and regularly consuming stain-inducing foods and beverages can all play a part. If your smile is no longer as white as you would like, we can help.
Discuss your teeth whitening treatment needs with our cosmetic dentist today.
Teeth whitening – Fast, professional service
Chair-side teeth whitening is one of our most common cosmetic treatments and can give a person a whiter, healthier smile in as little as one hour.
Our cosmetic dentist uses Philips Zoom – a proven and effective teeth whitening treatment. The whitening gel is applied three times, each time for 15 minutes (total 45 minutes). Additionally, we use laser light activation to help the bleaching gel flow into the teeth better.
Sit back, relax and let our Philips Zoom teeth whitening dentist do their thing. Within the hour, you will be flaunting a healthy, brighter, and considerably whiter smile.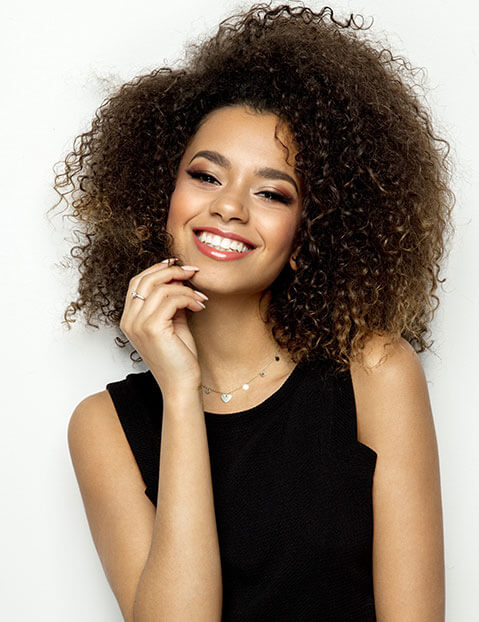 Professional teeth whitening – What's the process?
Teeth whitening – What to expect
Before treatment commences, you will attend a dental consultation with our Philips Zoom teeth whitening dentist to ensure that teeth bleaching is a suitable treatment for you. Teeth and gums need to be healthy, so if we spot any signs of decay, this will need to be addressed before we can begin whitening treatment.
If you have a special occasion coming up or want a whiter smile, get in touch with My Local Dentists. You can trust our experienced dentists with teeth whitening services that look both natural and beautiful.
If you're looking for safe and effective tooth whitening at an affordable cost, give us a call today to schedule a consultation or use our online booking service. We provide outstanding dentistry across a range of treatments and services.
Frequently Asked Questions

What does Philips Zoom teeth whitening cost?
Dental whitening costs vary across from dentist to dentist and may also vary according to individual needs. If you are considering your options for teeth whitening costs, it's best to contact one of our dental clinics for a consultation. Along with what you can expect, we will give you a teeth whitening price.
How does Philips Zoom whiten teeth?
Our dentist applies the whitening gel to your teeth. Like most whitening systems, it contains hydrogen peroxide. The chemical enters the pores of the teeth, gradually breaking down any stain molecules lifting them away to leave teeth cleaner and whiter in appearance.
Is teeth whitening treatment safe for me?
When carried out by a dental professional, chair-side teeth whitening is 100% safe for you! Our superior whitening services can whiten teeth effectively, without irritating or damaging gums or causing tooth sensitivity.
How long does Philips Zoom whitening last?
Philips Zoom teeth whitening is not a permanent dental treatment. The whitening process will need to be repeated after 12-18 months to maintain your smile. You can help your teeth stay whiter for longer by avoiding staining drinks and food, maintaining good oral health, and by not smoking.
Your smile could look like this, after Teeth Whitening: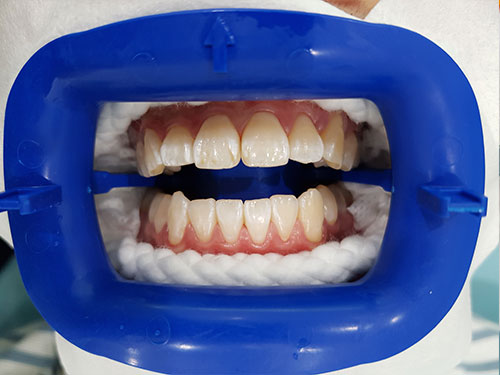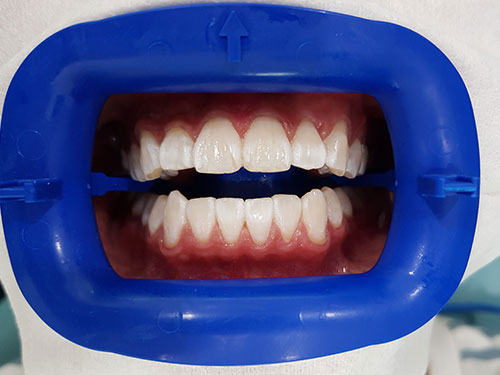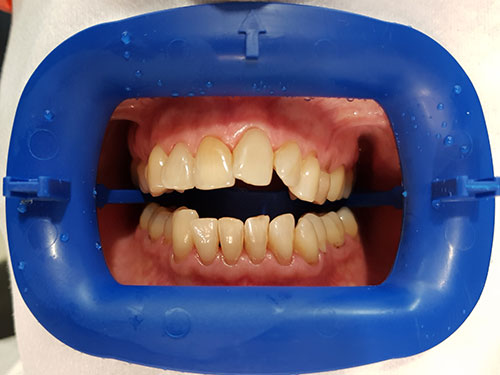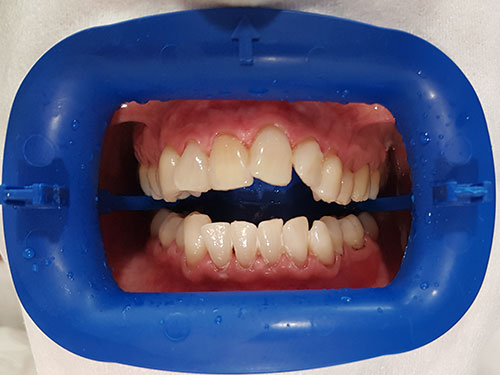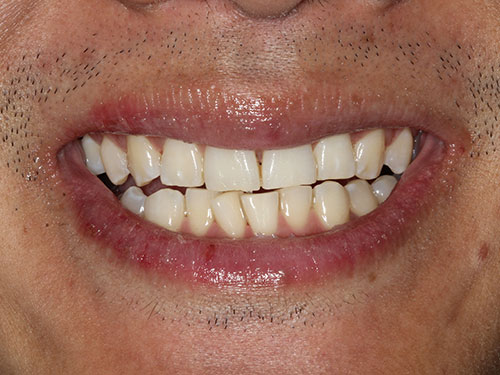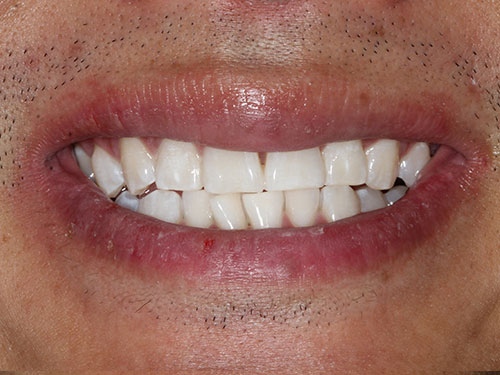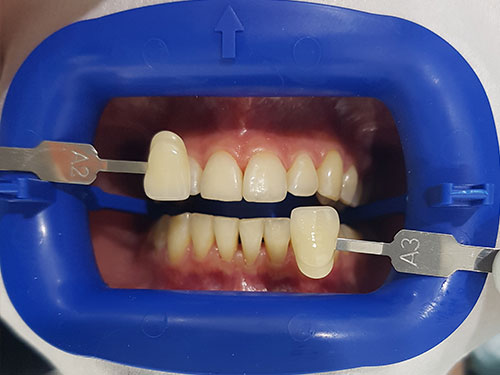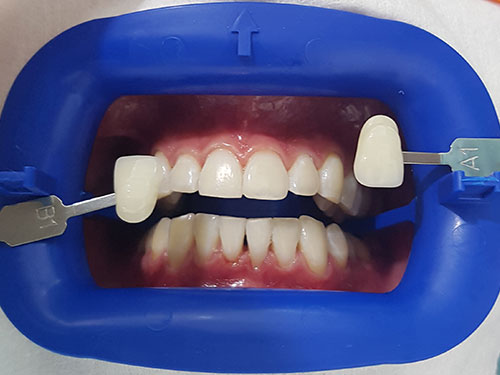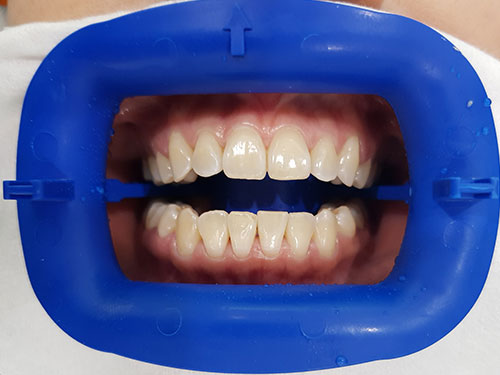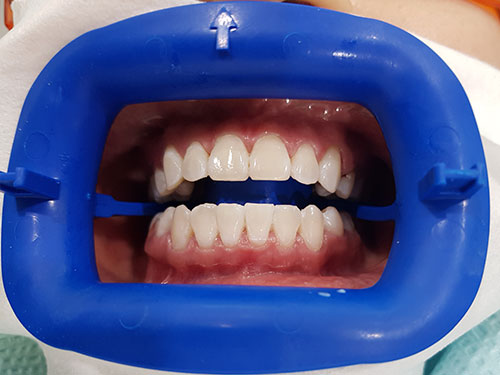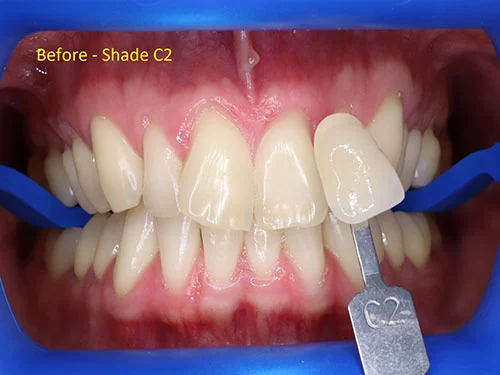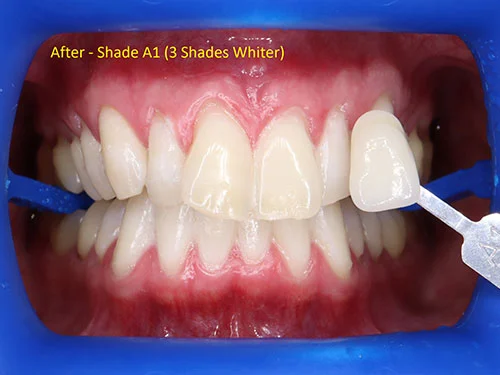 Book Your Appointment At My Local Dentists Today!
QUALITY DENTAL CARE IN SYDNEY