Emergency Dentist in Sydney
High-quality emergency dentistry solutions in Sydney
Emergency Dentist in Sydney
High-quality emergency dentistry solutions in Sydney
What is a dental emergency?

Severe toothache for any reason
A toothache can be due to a dental abscess, impacted teeth, sinus infection or a dislodged dental filling, all of which require emergency dental treatment to provide relief.
Broken or dislodged teeth
Tooth loss due to trauma or disease requires an immediate appointment with an emergency dentist in Sydney to stop any blood loss and damage to the tooth and its nerves.
Inflammation of the gums
This is a problem requiring immediate treatment as it shows bacteria has infected the gum and possibly the jaw bone as well. If left untreated, this can cause great damage.
Why impacted wisdom teeth may need an emergency dentist?
At times a wisdom tooth does not have enough space to erupt or just erupts at an angle and does not develop normally. It causes severe tooth pain and needs emergency treatment for tooth extraction.
Swollen, tender gums and difficulty chewing and opening your mouth are symptoms of an impacted wisdom tooth.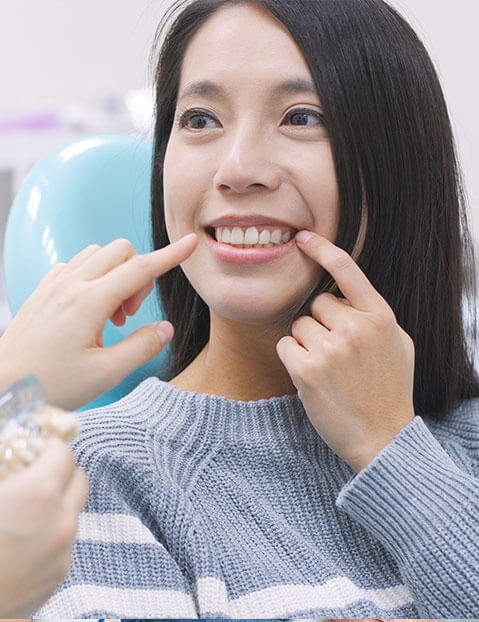 How to prevent a toothache
Dental emergencies paid on flexible terms
We are preferred providers for NIB, WestFund, and smile.com and work with CBHS and ZipPay to make your dental emergency affordable so your mind is at ease during and after treatment.
High-quality, emergency dental care
We can accommodate same-day appointments every day and late evening appointments twice a week for emergency dental services. Contact us to book your appointment at any of our locations!
FAQ's – Frequently Asked Questions

Where is My Local Dentists' emergency dental clinic?
We have five locations around Sydney and offer emergency dental care in all of them during work hours and selected ones after-hours (on different days).
You can visit us in
West Ryde

Leichhardt

Northbridge

Burwood

Northmead
Why is proper dental health important in Sydney?
Dental care is important to maintain a healthy mouth and strong teeth. Having good oral health means there is a low risk of dental decay and gum disease, which can lead to complications such as endocarditis, pneumonia and other diseases.
Why do broken teeth cause extreme dental pain around Sydney?
Teeth comprise many layers, with the innermost containing dental pulp and nerve endings. A cracked or broken tooth exposes the nerves, resulting in tooth pain even if air touches the tooth.
What are some dental emergencies that require immediate attention in Sydney?
If you are experiencing any of the following, you should see your emergency dentist immediately:
dental discomfort which is not relieved by over-the-counter medicine

swelling of the gums or face around the tooth

bleeding or discharge around the tooth and gums

a fever along with dental discomfort

force or trauma that causes you to lose a tooth

consistent discomfort of the jaw

tenderness associated with erupting or impacted wisdom teeth
What is emergency dentistry?
Emergency dentistry is dental treatment required to provide immediate relief to dental pain or trauma. 
This pain could be due to a dental abscess or gum disease, an impacted wisdom tooth, dislodged dental fillings or cracked or broken teeth. 
If you require an emergency dentist in Sydney, My Local Dentists have five clinics located around the city which conveniently serve all residents.
Do you offer something to calm anxious patients?
At My Local Dentists, we understand that some patients might get nervous about their dental treatment and do everything we can to comfort and calm them. Our dentists take the time to talk the patient through the procedure, so they know exactly what to expect. We can also administer laughing gas to calm nerves and make the entire experience a relaxed one.
Does a sinus infection cause toothache?
The sinuses are empty spaces within the nasal cavity in your skull, just above the upper teeth. The roots of these teeth lie very close to the sinus or even extend into the cavity at times. 
In case of a sinus infection, the tissue in this empty space gets inflamed, pushing down on the roots of the teeth, causing pain. 
A visit to the dentist is required to find the cause of the dental pain, and if it is not related to teeth, the dentist will refer you to another doctor to treat the sinus. 
Conversely, a severe dental infection may cause sinusitis.
Book Your Appointment At My Local Dentists Today!
QUALITY DENTAL CARE IN SYDNEY