Dental Implants Sydney
A hassle-free permanent solution for your missing teeth
Dental Implants Sydney
A hassle-free permanent solution for your missing teeth
Quality Tooth Implants, Guaranteed To Make You Smile

At My Local Dentists, we use the highest quality dental implants at our clinic as a permanent treatment option for missing teeth.
A teeth implant consists of a titanium metal screw that is placed directly into the jaw bone. Over time, surrounding bone tissue fuses with the dental implants to create a super-strong foundation. Our dentists in Sydney perform dental implants services using latest tools and techniques. You can choose from a variety of tooth implants. Once the tooth implant has fully stabilised, a crown is attached to the implant, filling the missing tooth gap and replicating a natural tooth's look perfectly.
If you are considering dental implants, our qualified tooth implant experts can help. We have successfully placed tooth implants in hundreds of patients.
Why Should I Get A Dental Implant Treatment?
If you don't enjoy wearing dentures or your quality of life is affected by missing teeth, then dental implants are perfect for you. Dental implant procedure is carried out by trained dentists in our clinic last for decades with proper care.
Missing teeth can affect a person's chewing abilities, which may, in turn, lead to bad eating habits. In addition, a gap may hamper speech, as the teeth play an essential role in the pronunciation of sounds. Getting your missing tooth replaced by a dental implant in any one of our clinics will not only uplift your smile but also improve your overall health.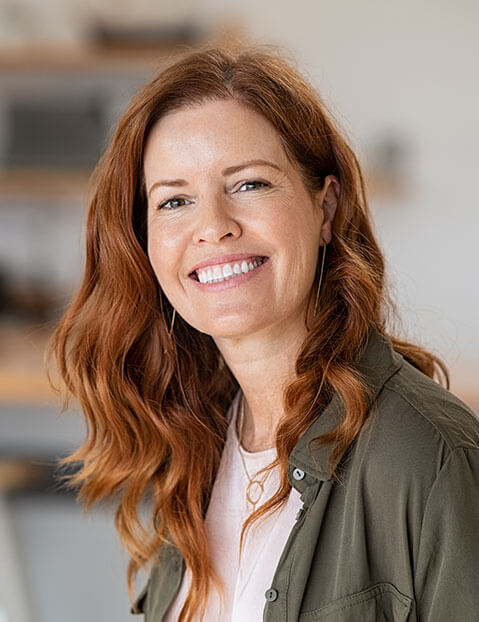 What Is The Procedure for Getting Dental Implants?
If you're interested in getting high quality, affordable Osstem dental implants, call a My Local Dentists clinic of your choice or visit in person to schedule an appointment today! We also offer Dentium dental implants at our clinic.

What are the individual parts of a dental implant restoration?
Tooth implants carried out in our clinic are composed of 3 parts:
The implant or "the root" – which resembles a screw-like structure, typically made of titanium.
The abutment – a structure placed on the implant base – supports the false tooth or crown you see in the mouth.
The crown – the false tooth that sits on the implant.
How do I care for my dental implants?
Dental Implants inserted at our clinic need to be cared for properly. Maintaining good oral hygiene and visiting the dental clinic every six months for a thorough cleaning and check-up is essential. At home, you should brush and floss twice a day. You can use an electric toothbrush with soft bristles or a Waterpik (water flosser) to make things easier.
Am I suitable for a dental implant?
Teeth implants are an excellent treatment alternative for people with one or more missing teeth. A comprehensive dental examination will tell you if you're suitable to get a dental implant at our clinic. First, we will thoroughly review your medical history for any high-risk conditions like high blood pressure, diabetes, heart problems, or any other chronic disease. We will also take full mouth X-rays and 3D images of your jaws and oral cavity. This will show if you have sufficient healthy bone available to get dental implants or not.
What are the risks involved in dental implants?
Most people do not face any problems when they get dental implants with us at our clinic. Complications of implant surgery are rare. Sometimes, poor oral hygiene may cause the implant to fail, resulting in a condition called peri-implantitis. Rarely, the implant screw may fail to fuse with the jawbone and present problems. If placed by an inexperienced dentist, the chances of implant failure are higher. So, if you want long-lasting dental implants, you can count on our experience.
Note: Any surgical or invasive procedure carries risks. Before proceeding, you should seek a second opinion from an appropriately qualified health practitioner.
After Dental Implant, Your smile could look like this: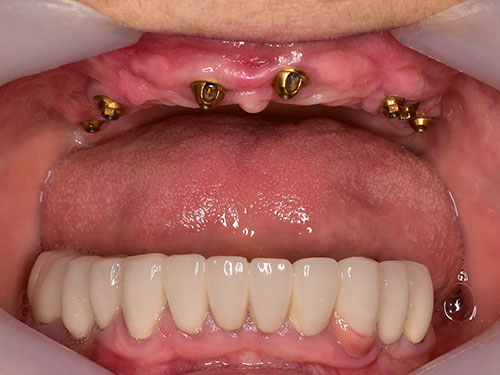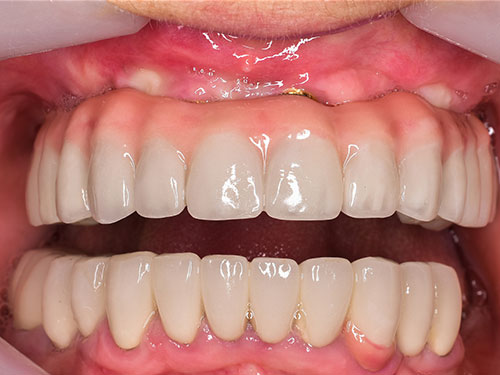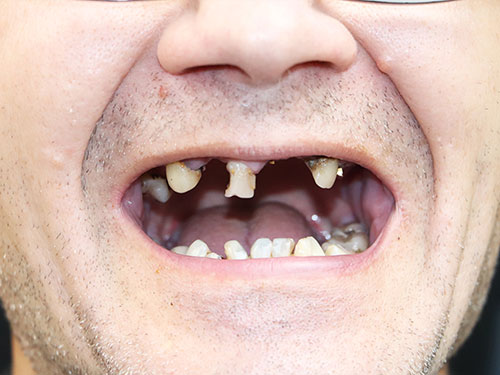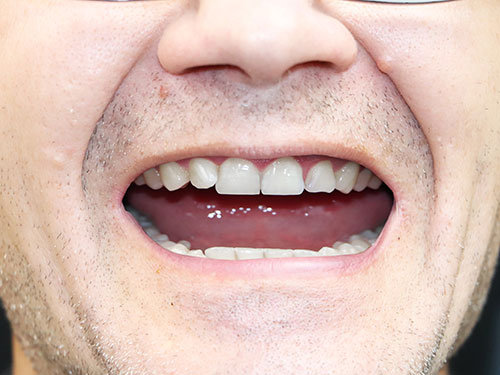 Book Your Appointment At My Local Dentists Today!
QUALITY DENTAL CARE IN SYDNEY