Your Trusted Burwood Dentist
Outstanding Burwood dental care for all the family
Your Trusted Burwood Dentist
Outstanding Burwood dental care for all the family
About My Local Dentists Burwood

When looking for a dentist Burwood residents can trust, My Local Dentists are conveniently located inside the My Doctors Medical Centre on Burwood Road. There is street parking available, and public transport links close by.
My Local Dentists in Burwood are here to help with all your dental needs.
Our friendly, experienced dentist in Burwood is trained to carry out many dental procedures, including a regular check-up and clean, cosmetic dentistry, orthodontics and restoration dentistry.
Our Burwood dentist offers gap-free check-ups and cleaning appointments for health fund members and complimentary orthodontics consultations.
Contact us to book an appointment with a Burwood dentist.
Take a Virtual Tour of our Burwood Dental Clinic!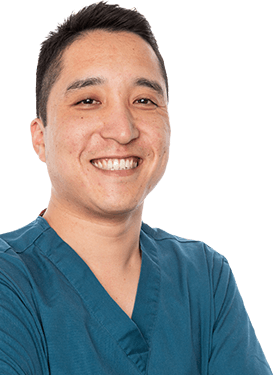 Dr Thomas Choi
Principal Dentist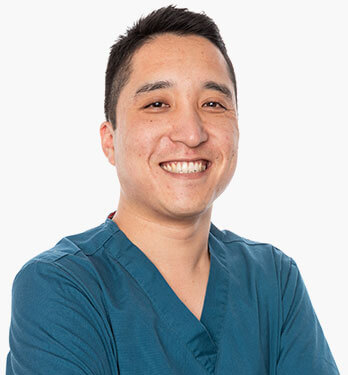 Dr Thomas Choi
(Principal Dentist)
B.Dent hons (Syd Uni), B.Pharm (Syd Uni)
CPD courses
Australian Society of Implant Dentistry
International Academy of Advanced Dentistry (orthodontics)
Invisalign
Particular interests in dentistry
General Family Dentistry
Implants
Crown and Bridge
Orthodontics
Working at
Smiles First Dental
West Ryde Dental Clinic
My Local Dentists
Working on
Languages spoken
English
Korean (Conversational)
Hobbies
On his days off, Dr Choi can be found at the park with his wife, kids and pet Groodle (Rosie) and he loves to wind down with a delicious meal and a beer. His ideal holiday is to go snowboarding anywhere there is nice snow.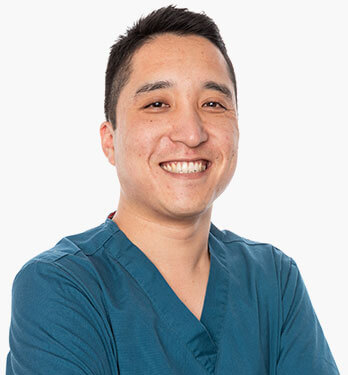 What treatments are available at the dental clinic?
✓ Routine appointments like a regular check-up, scale and clean. This is gap-free for health fund members or just $180 for patients without private health cover.
✓ Cosmetic dentistry, including teeth whitening. Burwood patients can either have this done in-chair or with a take-home kit.
✓ Clear aligners like Invisalign. The My Local Dentists team in Burwood don't need to refer you to an orthodontist for teeth straightening.
✓ Dental implants. Looking for dental implant in Burwood? Patients in Burwood can have this treatment in our practice. If you're not a suitable candidate for an implant, we have other options available too.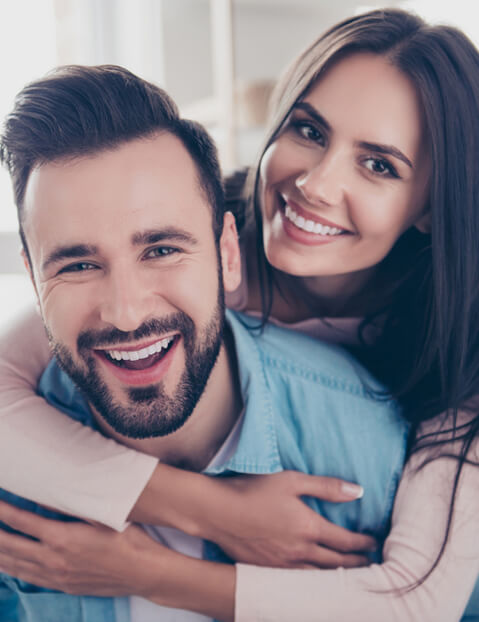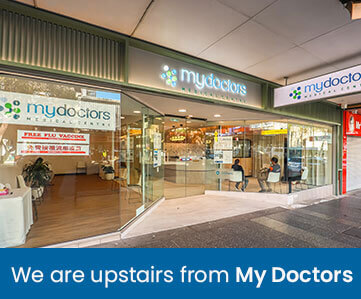 | | |
| --- | --- |
| Monday | 9am-6pm |
| Tuesday | 9am-6pm |
| Wednesday | 9am-6pm |
| Thursday | 9am-6pm |
| Friday | 9am-6pm |
| Saturday | 9:30am-4pm |
| Sunday | closed |
Information:
The clinic is located inside 'My Doctors Medical Centre'. You can find 2 hours free parking at Westfields (2 minute walk from clinic). Street parking is also available around the area.
Reasons to choose My Local Dentists for your dental needs
When you need dental care in Burwood, contact My Local Dentists. We can't wait to welcome you, and we will ensure you receive high-quality care for all your oral health needs at our Burwood dentist. Call our friendly team today +61 2 9000 1239.
Frequently Asked Questions

What can I expect at My Local Dentists in Burwood?
We have a modern, well-appointed clinic that uses state of the art technology such as an intraoral camera and 3D x-rays. Our kind, caring team are passionate about ensuring you have a good experience with us.
Our team are more like family members than colleagues, and we hope that you will feel the same way when you have an appointment with us.
Where is the dental clinic?
We're located upstairs in the My Doctors Medical Centre in Burwood. When you're coming in for your appointment with our dentist, Burwood Road has street parking available. There is also 2-hours free car parking available in the nearby Westfield complex. We are a short walk from Burwood Train Station and Burwood Park. You can also check the suburbs we serve by clicking this link.
What if I'm scared of going to the dentist?
We know that not everyone is comfortable visiting the dentist. So our Burwood patients can rest assured that our team of dentists are experienced in their craft and have a gentle chairside manner. For some people, our friendly service is enough to put them at ease. For others, we also offer twilight dentistry with laughing gas if you need help to relax further.
Which health funds do you accept?
Burwood dental patients can make health fund claims on the spot with HICAPS. We offer gap-free routine check-ups, scale and clean treatments for all health funds.
What if I don't have private health insurance?
We will work with you to ensure your treatment suits your budget. We have fixed price check-up, scale and cleans for $180, which means it's easy to budget for your initial appointment. Our dentists will discuss a treatment plan with you if you need more work done, and you can even spread the cost, so you're not left with a hefty bill to pay.
Do you have payment plans?
It's important to us that everyone can access dental care that suits their budget. When you need a dentist, My Local Dentists in Burwood can help plan treatments you can afford. We also offer Zip Pay for those patients who prefer to pay their treatments off in installments.
Do you take dental emergencies?
Yes, please call us if you need an appointment urgently. We know you can't plan for these things, so My Local Dentists in Burwood try to accommodate emergency appointments on the same day.
Can you help with my smile makeover?
Burwood dental patients can choose from several cosmetic and orthodontic procedures to improve the look and function of their teeth and gums. We even offer complimentary orthodontic consultations, so there's never been a better time to explore your options. You don't need to make appointments all over town. The same dentist can complete your smile makeover in Burwood, NSW, at My Local Dentists.
What are some signs I should visit a dentist in Burwood?
You have dentures, dental implants, crowns, or fillings
You use tobacco products or smoke cigarettes
Your mouth is usually dry
You suffer from a medical issue like eating problems, heart disease, or diabetes
You have a family history of gum disease or tooth decay
You experience difficulties swallowing or chewing
You have swelling or pain in your neck, face, or mouth
You are pregnant
You are not happy with the appearance of your teeth or the way your smile
Your teeth feel sensitive to cold and hot
Why are routine dental checkups important?
Visits to our Burwood dentists on a regular basis are crucial because they can help in identifying dental health issues early on when treatment is likely to be easier and more manageable. In addition, our dentists help keep dental problems from occurring in the first place. It's also crucial to visit our dentist regularly because some illnesses exhibit oral symptoms.
I don't experience any symptoms. Do I still need a dental examination?
Yes. You can still have dental health issues that only our dentist can identify, even if you don't have any symptoms. Visits to our Burwood dentist on a regular basis will also aid in problem prevention. Any health plan should prioritise continuity of care, and dental health is no different. Keeping a healthy mouth is a crucial part of your overall health. Since many health conditions can also affect your dental health, it's essential to let our dentist know of any changes in your general health.
How frequently do I need to visit the dentist?
Dental care is not a one-size-fits-all process. Some individuals require to go to the dentist one or two times a year, while others can require more visits. Everyone has different dental requirements that need different solutions.
Note: Any surgical or invasive procedure carries risks. Before proceeding, you should seek a second opinion from an appropriately qualified health practitioner.
Book Your Appointment At My Local Dentists Today!